I go to the
quarry

to find the right

stone

, but in fact it is the

stone

that

chooses me

.
I'm a massive fan of stone. I have been working with it for more than thirty years, as a stonemason and an artist. I am a craftsman, I do everything I need to work the stone with my hands.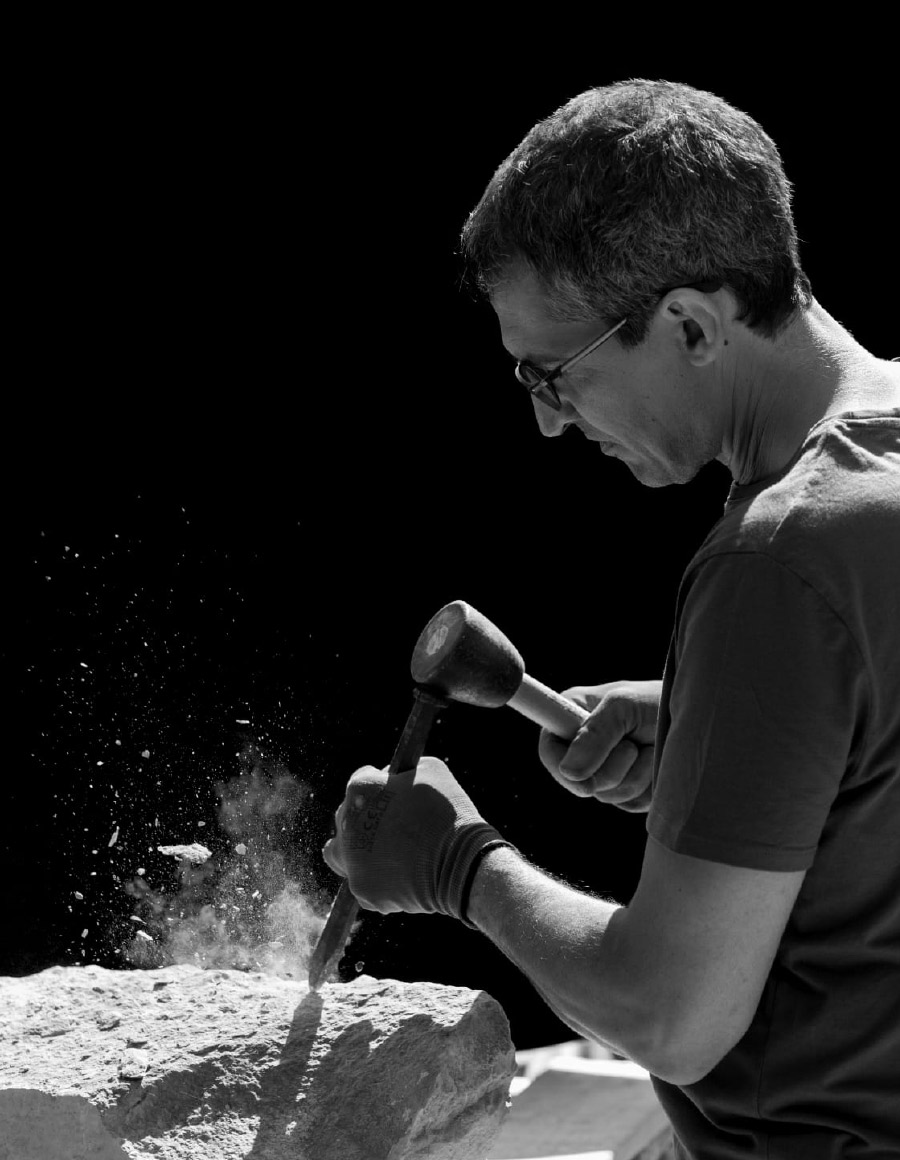 The works are hugely
experimental

and vary depending on the

state of mind.
The creation process starts in the quarry. I personally look for the stone, even if it is the stone that chooses me. I research, explore, awaken and involve my emotion (soul) and my intellect (body) in every work.
I put myself at the service of the stone and of the design. During my years as a stonemason I have restored historic buildings, reproduced Romanesque capitals, heraldic charges, fireplaces, baptismal fonts, religious sculptures, among others.
I create
works of art

as an invitation to enjoy a

gastronomic experience

.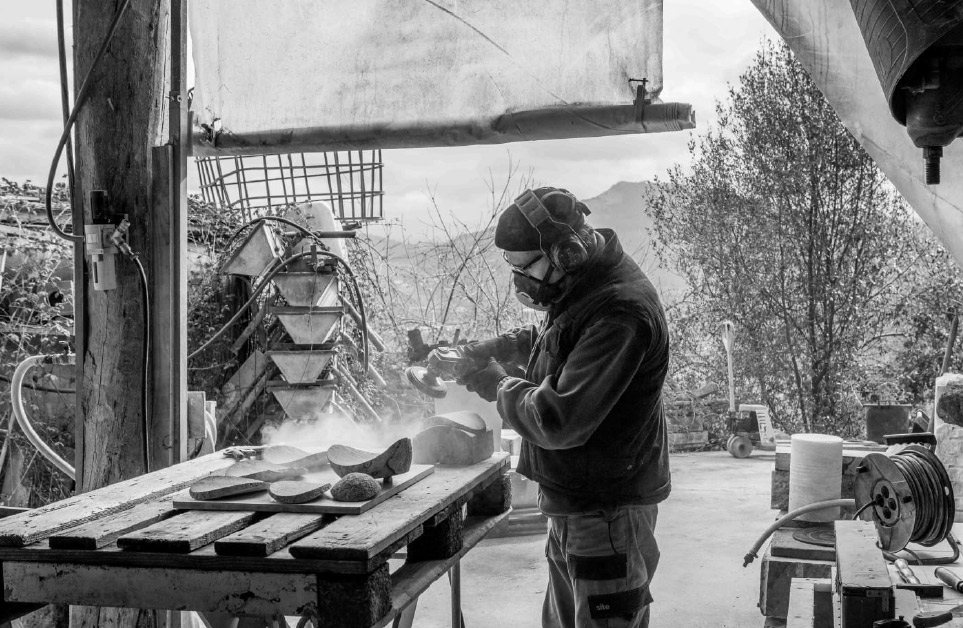 The works are a proposal of dialogue. Through them, I invite people to poetically and playfully interact with the stone.
Every cut, every finish, every polish, is designed to afford a refined and unique experience.