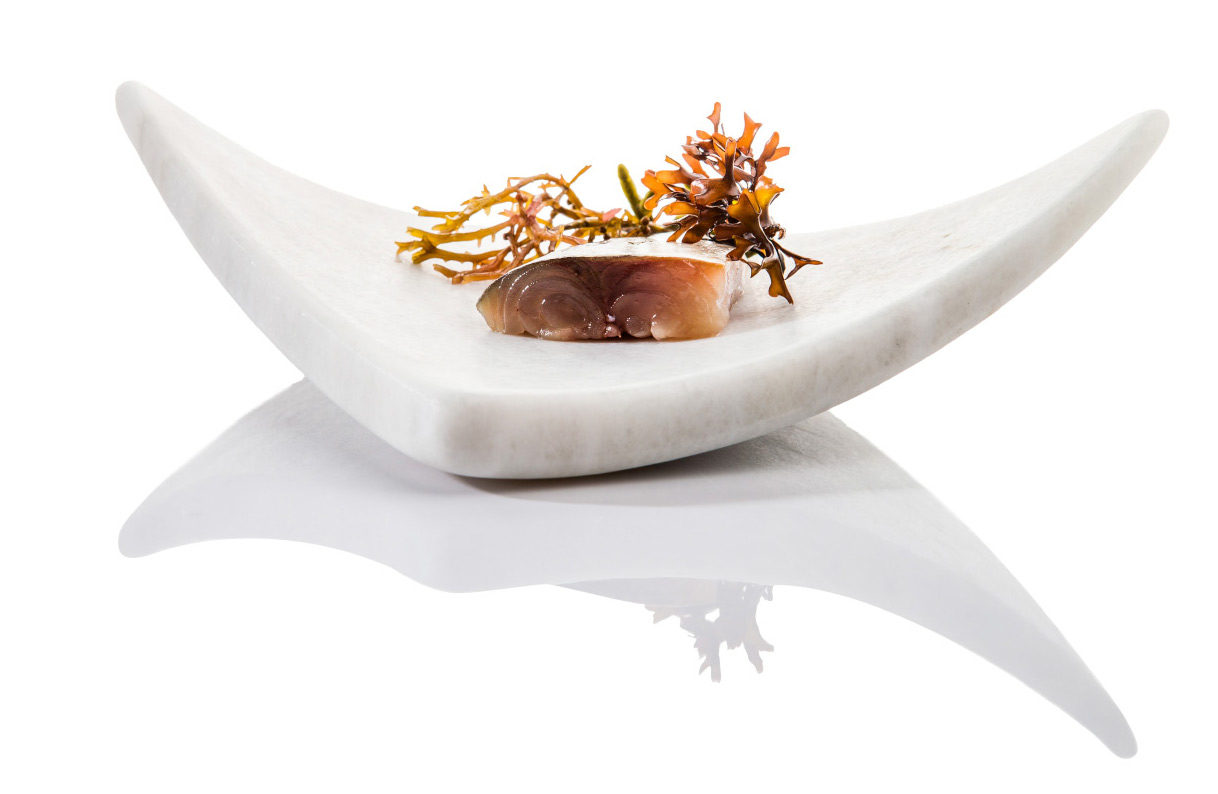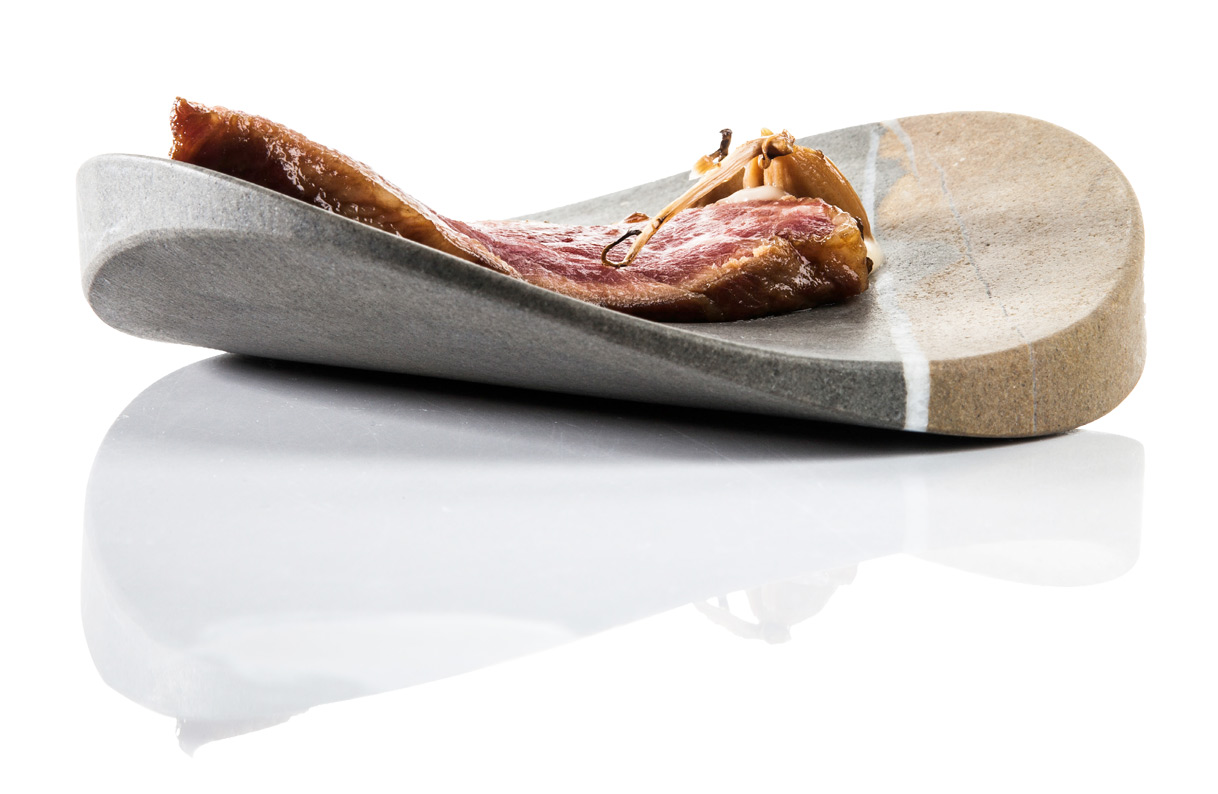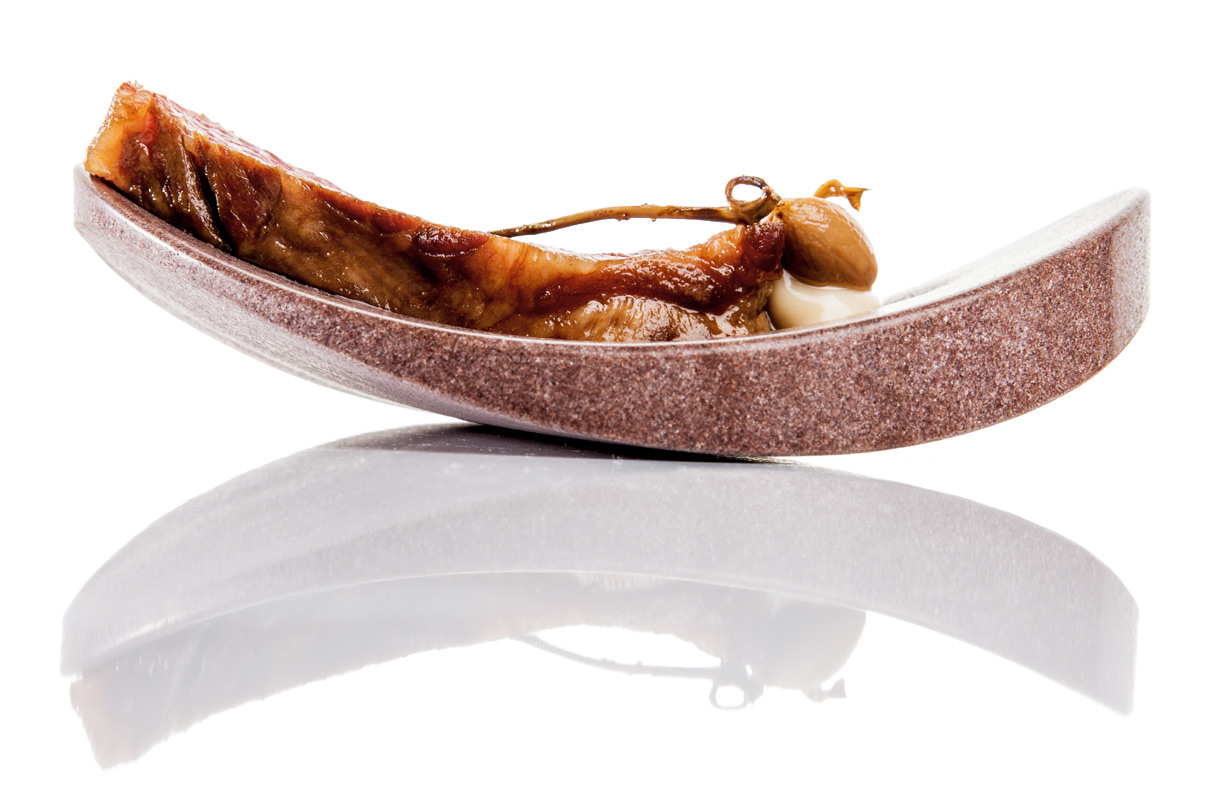 Poetry

in stone to elevate

gastronomy

to the realm of

artistic

experience.
Each work is born and created from a single stone. Each sculpture proposes a singular game in the gastronomic world. Each diner disrobes the work as they wish, creating a particular moment. Each experience is unique and puts eating on a par with art.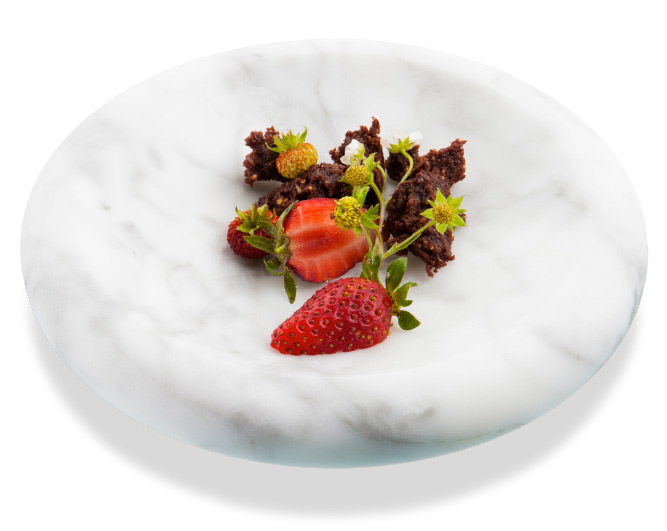 "

I love

pampering

the

creation

process. My works are

hand-made

from start to finish.

"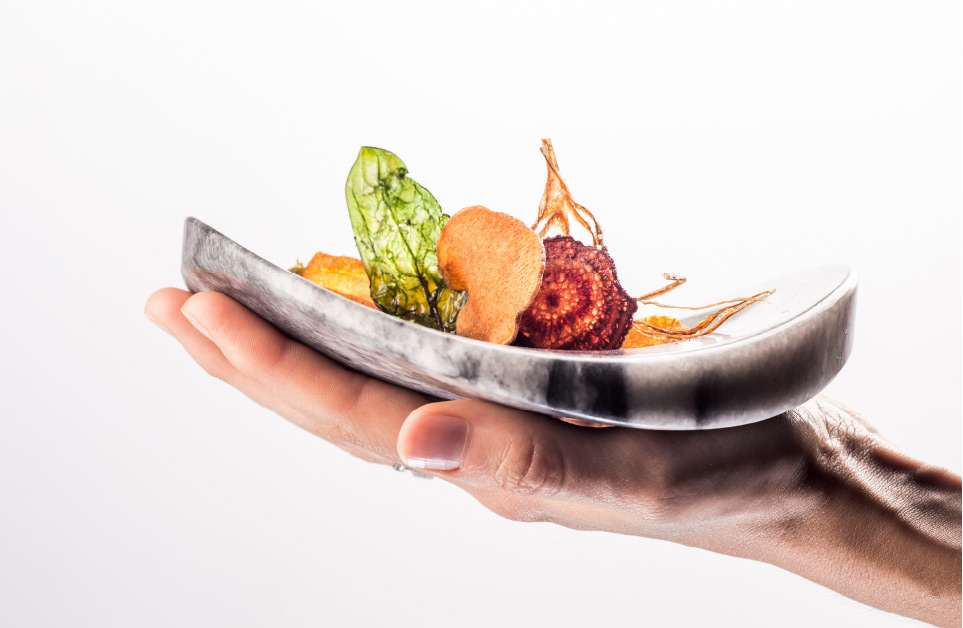 Artist Joseba Lekuona has been fashioning stone for more than thirty years. His trade as a sculptor has its origins in the ritual of the encounter in the quarry. His work ranges from reproductions of Romanesque capitals to exclusive sculptures. He now presents Conceptual Tableware, a range of works inviting diners to enjoy a refined experience.